Heart Station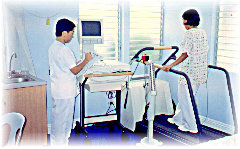 Services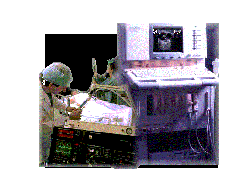 for the diagnosis and evaluation of Coronary Artery Disease as well as the evaluation of the overall cardiovascular fitness status of our patients.
Equipped with the Accuson 128 XP high definition Imaging, Specialists are able to obtain anatomical and hemo-dynamic information vital in the non-invasive cardio- vascular evaluation, diagnosis and management of the cardiac patient.
The HEART STATION of Bethany Hospital is fully equipped with diagnostic equipment, necessary for a thorough non-invasive cardiac evaluation of a patient.
The following are its services:
Treadmill Stress Test
2-D Echocardiogram
Carotid Doppler Scan
12-Lead Electrocardiogram (ECG)


2-D ECHOCARDIOGRAM with DOPPLER
TREADMILL EXERCISE (STRESS TEST)
ELECTROCARDIOGRAM (EKG)
HEART STATION